Post by Rigil Kent on Jan 7, 2017 0:11:04 GMT -6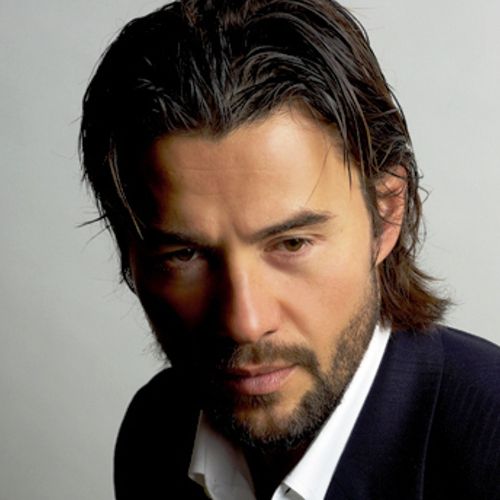 Born in the Polyphemus system as the sole scion of a fairly prominent shipping magnate, Akhilleus Joanou Triantis grew up in luxury. Uninterested in following in his father's footsteps and eager to see the galaxy, he chose to join the Terran Federal Republic Navy and thanks to the TFR's political environment, his father could not prevent this. As a 'Triantis,' he was fast-tracked to the Naval Academy where he excelled and was soon enrolled in the Navigator's Guild due to his technical aptitude. He would see minor action in a joint Confederacy action against the Tohre-Chi while serving aboard the TFS Normandie.
In 2393, the Normandie vanished with all hands except for then Junior Lieutenant Triantis. His escape pod was discovered by Captain Luc Marceau of the free-trader Sophie and when revived, insisted he had no memory of the events that took place. The TFR promptly accused him of treason and he spent an entire year in prison; during this time, he was extensively and aggressively questioned (what other people would call torture.) Only the intervention of the mysterious Grimm would save his life and, at twenty-three, Triantis was expelled from the TFR Navy and branded a traitor for something he had no recollection of.
After wandering for two years, most of which was spent drunk, Triantis was recruited by Captain Marceau's daughter, Juliette, to serve as a pilot and navigator. They had a contentious relationship that eventually became romantic and turned into a three-year marriage that ended as abruptly as it began with the two simply walking away from one another.
Having legally changed his name to Trent, AJ joined the Lady's Grace under Captain Plumbley in 2401; less than a year later, he would meet Steg and Tulk just prior to the Grace being severely damaged in a collision that was 100% not Trent's fault. The three men managed to obtain the badly damaged ship from Plumbley, repaired it, renamed it the Bad Omen and formed Deep Space Deliveries, LLP. They relocated to Helene soon after.
Less than a year ago, on Independence Day, 2404, AJ met Trouble ... though everyone else calls her Bella. To everyone's surprise (including AJ's and Bella's as well), the two are still together.