Post by Rigil Kent on May 19, 2017 19:40:20 GMT -6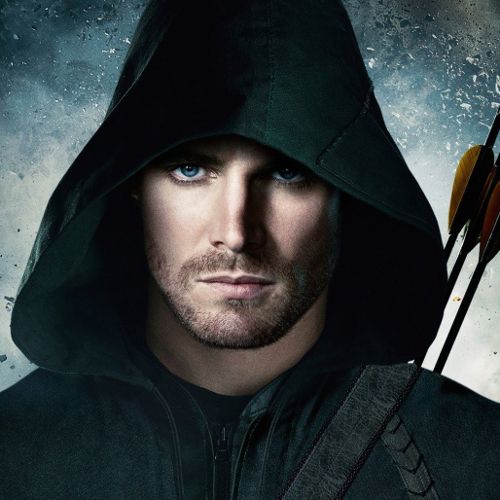 Olivér the Green
Male human (Taldan) fighter (weapon master) 3/ninja 4 (Pathfinder RPG Advanced Player's Guide 109, Pathfinder RPG Ultimate Combat 13)
CG Medium humanoid (human)
Init
+10;
Senses
low-light vision; Perception +10
--------------------
Defense
--------------------
AC
14, touch 14, flat-footed 10 (+4 Dex)
hp
51 (7 HD; 4d8+3d10+7)
Fort
+5,
Ref
+9,
Will
+2; +1 bonus vs. effects targetting a Longbow held by you
Defensive Abilities
uncanny dodge
--------------------
Offense
--------------------
Speed
30 ft.
Ranged
mwk composite longbow +13/+8 (1d8+3/×3)
Special Attacks
sneak attack +2d6, weapon training
--------------------
Statistics
--------------------
Str
14,
Dex
19,
Con
13,
Int
10,
Wis
10,
Cha
12
Base Atk
+6;
CMB
+8;
CMD
22 (23 vs. disarm, 23 vs. sunder)
Feats
Deadly Aim, Improved Initiative, Manyshot, Point-Blank Shot, Precise Shot, Rapid Shot, Weapon Focus (longbow)
Traits
blood of dragons, reactionary
Skills
Acrobatics +12, Bluff +6, Climb +10, Disable Device +6, Disguise +6, Escape Artist +12, Intimidate +9, Perception +10, Profession (soldier) +8, Sleight of Hand +8, Stealth +12, Survival +5, Use Magic Device +9
Languages
Common
SQ
ki pool (3 points), ninja tricks (deadly range[UC], deadly range[UC]), no trace +1, poison use, weapon guard
Other Gear
mwk composite longbow (+2 Str), 150 gp
--------------------
Special Abilities
--------------------
Deadly Aim -2/+4
Trade a penalty to ranged attacks for a bonus to ranged damage.
Deadly Range +20 (Ex)
Increase the range at which can make ranged sneak attacks.
Ki Pool (3/day) (Su)
You have a ki pool equal to 1/2 your monk level + your Charisma modifier.
Low-Light Vision
See twice as far as a human in dim light, distinguishing color and detail.
Manyshot
You can shoot two arrows as the first attack of a full attack action.
No Trace +1 (Ex)
Survival DCs to track you are at +1, gain +1 to Stealth when you are stationary and not acting.
Point-Blank Shot
+1 to attack and damage rolls with ranged weapons at up to 30 feet.
Poison Use
You do not risk poisoning yourself accidentally while poisoning a weapon.
Precise Shot
You don't get -4 to hit when shooting or throwing into melee.
Rapid Shot
You get an extra attack with ranged weapons. Each attack is at -2.
Sneak Attack +2d6
Attacks deal extra dam if flank foe or if foe is flat-footed.
Uncanny Dodge (Ex)
Retain DEX bonus to AC when flat-footed.
Weapon Guard +1: Longbow (Ex)
+1 CMD vs. Disarm and Sunder or other effects targeting your chosen weapon.
Weapon Training +1: Longbow (Ex)
+1 to hit and damage with your chosen weapon.
--------------------
YOU HAVE FAILED THIS CITY!
Hero Lab and the Hero Lab logo are Registered Trademarks of LWD Technology, Inc. Free download at
www.wolflair.com
Pathfinder® and associated marks and logos are trademarks of Paizo Inc.®, and are used under license.
Giger still needs to buy equipment and declare his background, but this is his first pass.