Post by WxMAN on Feb 25, 2018 15:17:41 GMT -6
So ultimately, this was a failure of tactics on our part (although as stated, they were bandits and all.)
I actually want to put this paragraph first, so people read it, even if they skip everything else:
Why is it you (or your character) feels this was a failure in tactics? Is it because you later found out there were children? Because the dead were all women? If these are things which made you feel that way, I understand and it is natural, but we should think deeper about the fights we get into. The vast majority of adversaries you face value their life to at least some degree - so diplomacy is very often an option, though it may take some losses on their side for them to consider it in some cases. Each "enemy" you kill or save defines your character in each individual's own eyes, including your own - whether this is mook#5237 or King Evil McEvilmann of the Irredeemably Terrible Plane.
Every potential encounter with an enemy should start with the question for you: "Is this enemy worth risking my life to potentially bargain with, and if that answer is no, what does that make me in my own eyes as well as the eyes of my allies and potential allies who's opinions I care about?" Jumping into battle is risky, offering to parlay with an opponent who may use the opportunity to harm you is even riskier. On one hand, we typically do not celebrate the people who take the easy paths as heroes, on the other, there are also probably countless people who are nameless to us because they were killed while taking the harder path.
Finally, knowledge is power in life as it is in this game. This could have just as easily been a trap to lure you in and take you unawares with overwhelming force - in which case you'd have been happy Babus nuked them from orbit instead of you guys haplessly wandering into a trap. Making sure you're comfortable with what you know before you act is a wise course of action.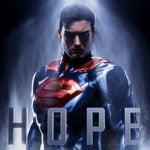 A small nitpicky clarification. You guys did nothing
wrong
, per-say. Your characters inhabit a deadly area where most (if not all) have fallen in combat at least once. It is perfectly natural for your characters to be "if it moves, kill it" in mentality - that mentality just isn't very
heroic
. Whether or not that is a problem for your character is up to you. If y'all feel it is completely in character to become rulers with an iron fist, go nuts. There is no "right" way to be in this game, every major choice will have good and bad consequences - and sometimes a "less than heroic" group of people can look heroic to the outside when the world is presented with an even greater danger.
I do appreciate, however, if you felt this encounter maybe made your characters think twice about how you go into combat that you're talking about how to avoid these "mistakes" in the future.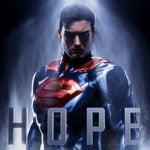 Melikova is a wonderful talent resource and a definite boon to the party, but I agree that since y'all especially familiar with her or her abilities it is hard to take her into account for planning. I am finding similar problems trying to weave her story better in with the party, but at a certain point, time is the needed element for everyone to working like a well oiled machine.
Walker did a fantastic job of scouting, let it be said, and really gave you guys everything you needed to diffuse the situation relatively peacefully, as the bandits (unbeknownst to them) literally had nothing to bargain with. They thought the threat of killing Tomis would save them, but thanks to Walker getting a person to interrogate, you knew he was already dead.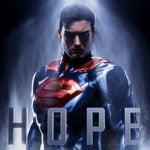 While Andrei is no slouch in the diplomacy department, do remember you have a Grand Diplomat in Melikova who took over for your previous Grand Diplomat, Walays. If tense negotiations are to be had, someone with specialized knowledge, languages, and skills may come in handy. Everything doesn't need to fall on Andrei's shoulders, and the hard part of leadership is knowing how to delegate