Post by zenwolf on May 5, 2009 16:33:03 GMT -6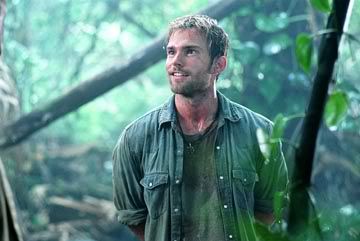 "Carter"
aka Jake Dorne
28 years old
Secrets
1 GM only
2 GM Only
3 and what the heck he is secretly informing on Weston to the equivalent of the "feds".

Background
Born to a "dancer"/saloon girl and a man he never knew. Fended for himself on the mean streets of Persephone. Stole to survive. Mom ignored him for the most part because she had to focus on career. He was an unwanted pregnancy. Jake still loved her and would bring her stolen things to win her approval. She would give him affection only when he stole things for her. She took ill and told him his father was Elijah Atkins, a wealthy business owner. She needed money to get proper medical treatment. He breaks into Elijah's home and is angry at the wealth his supposed father resides in while he scrapes together a living.
Breaks in and steals valuables from "daddy"
While trying to fence the valuables he is found out by a man. This man tells him he can put his talents to better use in alliance. He joined the military and qualified for special ops.He works for them and is trained. He does a number of black ops but becomes more and more disillusioned with the alliance
Retires from service and begins to do good deeds to atone for past wrongs. Has a half sister,Helen, who he looks after from time to time and tries to keep her from becoming a "dancer" like mom.
Met Weston on some missions while still in military and they became friends. He now works with Weston doing various jobs to make a living and to help people out.
The name Carter serves a dual purpose for him.
1. It helps keep his name secret from people listening in and
2. it is a reminder to him of the burden he carries or "carts" around.
Usually has a smile or at least a smirk on his face. He is easy to get along with as long as you don't insult him or his family.
*************************************
Attributes
Agilty- d12
Strength- d6
Vitality- d8
alertness- d8
Intelligence- d8
Willpower- d8
****
Skills
Athletics d6
Dodge d8
Covert d6
Stealth d12
open locks d10
disable device d8
infiltration d8
forgery d8
sleight of hand d10
Discipline d4
Guns d6
Pistols d12
Influence d6
Perception d6
Tech engineering d4
Unarmed Combat d6
***
Advantages
Cortex Spectre (minor)
Military rank - Alliance enlisted man
Disadvantages
Credo - will always rush to the aid of a damsel in distress or woman who's honor has been offended
prejudice - against the wealthy
Chip on shoulder (minor)