Random?
Dec 6, 2019 13:37:49 GMT -6
Post by CommJunkee on Dec 6, 2019 13:37:49 GMT -6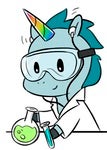 doesn't
suck.
While I don't share the same ire of the month as you do, I do have less tolerance for all things Christmas the older I get. Probably because I don't have children to pass down the "magic", but the older I get, the more work this time of year brings, and the more obligation it harbors. The only redeeming thing is I usually take two weeks off during the end of the month and it is the only time in the year where I can truly rest. Everything is done, and I'm not starting anything. I do look forward to the idea of completing the year with lots of downtime and basically doing whatever the heck I want.
Interesting that you should mention the 'magic'. Was talking with some co-workers and there was a general agreement that, without children we found the holiday more as a time to relax, use the extra days off to hang-out with friends, or just do nothing. Post kids, the out look changed. Now, I see the gifts for my kids, and I get excited just to see their face when they get to open them. I am a terrible secret keeper mind you, and Mikal has to reign me in all the time. I guess I just like giving gifts. I enjoy seeing my kids (really any kid) get excited about Christmas, or the holidays in general. Halloween, it is fun to hear them talk about what they want to dress as for example.
I think I enjoy the December for a number of reasons. A) Well, it is my birth month. And while I am not a super excited about getting gifts (more a giver) I do like that it marks a special date I can share with my friends. B) Christmas (religious), it being personal to me, marks a moment to remember and reflect and be thankful. C) Christmas for my kids, the anticipation, the excitement they get leading up to, and the day of. D) Mikal's birthday, I get to celebrate her on her special day, E) New Years, I get to celebrate the closing of one year and the beginning of another (regardless of how it went). I guess I could always find more reasons to enjoy the season, the holidays, and the month, but that is a choice I make. I guess many of these would be true of any month. Give me any excuse to have a good time, and I will take it.
I can see that the season can get to be more work for some. I guess that is why Mikal and I do what we can to not make it work. We decorate early (not because we want to show off... well Mikal maybe), but because why stress over decorations across two weeks, when I can do it over closer to two months. It is why we begin planning things in advance (because last minute is stressful for everyone). We limit the number gifts for the kids, so we don't break the bank. We start getting gifts months in advance so that we can spread the cost. I don't find the holidays stressful because we plan. The stress induced is more because Mikal is much more introverted, and I force people upon her. But even she would say she enjoys the opportunity to share the season with all of you guys. We have stopped feeling obligated to people and their expectations. We don't feel obligated to visit family, we know what we can afford, we don't feel obligated to give gifts (we want to give gifts). We NEVER want others to feel obligated either.
I understand when one has a painful association with a date, I cannot imagine how it will be when my parent's pass. I just hope that I can reflect positively on having had them for the time I did. Barring that, come to some means to reconcile whatever difficulty I had so that I could move forward.
Carols, well sure they are annoying, but my wife utterly enjoys them, and I enjoy my wife, so I while it isn't the carols I enjoy, it is how they make my wife feel that I enjoy. Ultimately, who cares, it is like country music, I just tune it out.
Sure, one can point to the commercialization of the holiday season, but come-on, it happens to every holiday. Name a holiday that doesn't have a sale associated with it.
As Shelley has mentioned, I see you all as my tribe, my family, the people I do life with (as often as I can). I care deeply about you guys. When I sense someone is struggling or down, I want to come along side. I want to be available, I want to hear what is going on, I want you guys to know that I am want to help.